Meniere's disease causes number of symptoms, from vertigo to hearing loss. One of the lesser discussed conditions that accompanies this disorder of the inner ear is brain fog. Continue reading to learn more about what this impairment is and how you help treat your symptoms.
What Is Meniere's Disease?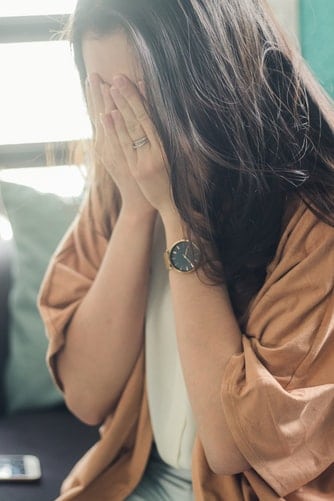 Meniere's disease is an ear condition that occurs as a result of a buildup of fluid within the inner ear. This may be caused by a blockage in the ear, an abnormal immune response or a viral infection. In addition to brain fog, symptoms of Meniere's disease include recurring episodes of vertigo, hearing loss, tinnitus and a feeling of fullness in the ear. 
What Is Brain Fog?
Brain fog is a type of cognitive impairment that often impacts people with vestibular disorders, much like the more common listening fatigue seen in those with untreated hearing loss. When your balance system is not working well, your brain has to work much harder to maintain your balance. Using up this much effort can affect your cognitive function. 
Those experiencing brain fog report having trouble with their memory, word recall, decision making skills and concentration. Some also have trouble remembering peoples' names and things they are supposed to do. Brain fog can make staying on task hard, which can be frustrating for those who are used to being productive.
Coping Strategies to Fight Brain Fog
Below are our top tips for helping to fight brain fog.
Identify Your Triggers
Brain fog may seem random, but it can be linked to your diet or lifestyle. An easy way to determine your triggers is to start keeping track of your lifestyle habits in a journal. You should also note when your brain fog or other symptoms of your Meniere's disease were at their worst.
You can then look back on the data to find any patterns or connections that may not have been obvious.
Manage Your Lifestyle
Getting enough sleep, eating well, managing your stress levels and exercising regularly are just a few of the many components that can help improve your physical and mental health. This may lead to a reduction in brain fog symptoms.
Get Some Exercise
While you may be tempted to try to push through an episode of brain fog, the best thing for you in the moment is to take a break and go for a walk. Going for a walk around Haggard Park or other scenic area around town can help both calm and stimulate your brain, allowing you to focus better when you return. 
When out for a walk, your brain releases endorphins. These can help you reduce stress and improve your mood. They may even help lessen your brain fog.
To learn more about brain fog or to schedule an appointment with a balance expert, contact Sharp Hearing today.
Learn More About Hearing Loss