Hearing aids have a microphone that collects sound, an amplifier that raises its volume and a speaker that transmits it directly into the ear canal. Data from the MarkeTrak 2022 survey found that most hearing aid users report quality-of-life benefits from their hearing aids. The small but technologically advanced devices can help improve communication with your loved ones, manage tinnitus symptoms and keep you more aware of your surroundings.   
Acclimating to new hearing aids may take some time. Knowing the common problems people experience and their solutions can help you tackle each challenge as you adapt to your new devices. Common hearing aid problems are generally split into two categories:
Let's look at each of these a little more closely.
Problems With the Appearance of Hearing Aids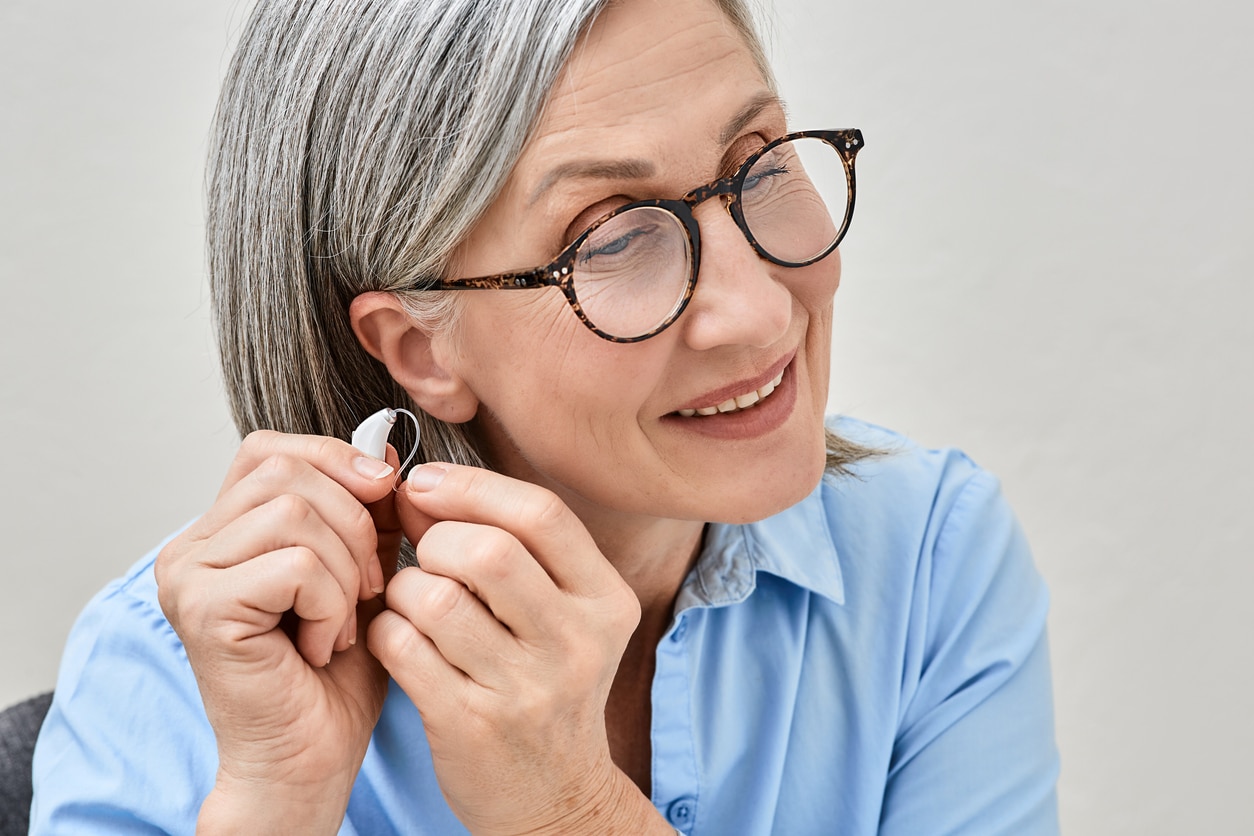 For a long time, hearing aids have been incorrectly associated with aging, but that perception is quickly changing. One in eight people in the United States 12 years or older has hearing loss in both ears. If you are worried about the appearance of your hearing aids, try to remember that you aren't alone in needing them. Let them give you confidence in social interactions and don't be afraid to talk to people about them if they ask.
Problems With Discomfort
Discomfort can come from several different sources, including:
Feeling that sounds are too loud. If you have been living with hearing loss for an extended period of time, you may find certain sounds overwhelming at first. The sounds of a milk steamer at Mudleaf Coffee or someone drumming their fingers on the dinner table may feel jarring or irritating at first, but your brain will eventually adapt. If you start to feel overwhelmed, try taking your hearing aids out for a little while to give your brain a break and put them back in when you feel ready.
Whistling noise. Whistling noises are usually feedback from the devices. Most hearing aids come with feedback suppression, but feedback can still occur. Most whistling noise is the result of earwax buildup or improper fit. Try cleaning the devices according to the manual instructions and repositioning them in your ears. If the feedback persists, make an appointment with your hearing aid specialist to examine the devices.
Soreness. If you've ever felt soreness in your ears from wearing headphones too long, you'll probably notice a similar feeling in your hearing aids. If your ears start feeling sore, reposition or remove the devices for a little while, and always remove them when you go to bed to give your ears time to breathe. Remember that discomfort is normal while you acclimate to the devices, but they should never be painful. Remove them and contact your specialist immediately if they become painful.
Don't let concerns about discomfort stop you from enjoying the many benefits of hearing aids. Contact Sharp Hearing – The Audiology Center today to make an appointment with a specialist to begin hearing aid treatment.