Tinnitus is a ringing, roaring, whistling, hissing, humming or buzzing sound with no external sound source. Though tinnitus is common – affecting approximately 10-15% of the general population – one demographic is at even greater risk: musicians. By various estimates, 30-50% of musicians experience tinnitus.
What Causes Tinnitus?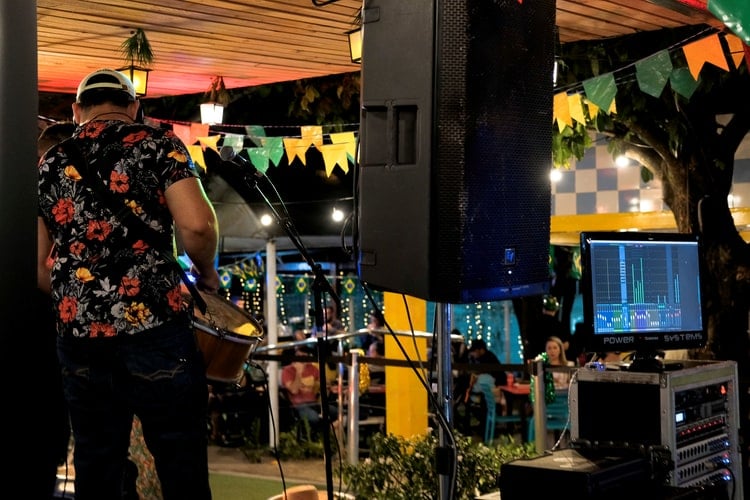 Within the ears are tiny hair cells called stereocilia, which are responsible for converting soundwaves into electrical energy that the brain interprets as sound. When dangerously loud sounds pass through the ears, they can damage or destroy these cells. This damage can result in noise-induced hearing loss, and it can cause the cells to misfire, triggering tinnitus.
Why Are Musicians Especially at Risk?
With enough exposure, sounds over 85 dB can cause damage the auditory system. The longer you're exposed, the quicker the damage can occur.
85 dB – the volume of highway traffic can cause damage after eight hours of exposure.
100 dB – the volume of headphones at maximum volume can cause damage after 15 minutes of exposure.
120 dB – the volume of a rock concert can cause immediate damage.
Musicians both listen to music through headphones frequently and play live shows with loud speakers and screaming fans.
The Emotional Toll of Tinnitus
For musicians, tinnitus can have an especially difficult emotional toll.
This is largely due to the fact that music is their livelihood, and tinnitus can make it difficult to perceive music the way they once did. Tinnitus can feel like a threat to their passion and career.
In addition, tinnitus can be prevented in many cases by wearing hearing protection. If someone spent years not wearing protection, they could have feelings of guilt or regret.
One Musician's Personal Experience
Huey Lewis of Huey Lewis & the News chose to speak out about his experience with tinnitus caused by Meniere's disease. "There was literally a roaring tinnitus in my head. I just laid in bed. There was nothing I could do. I'd just lay in bed and contemplate my demise," Lewis said in an interview with Rolling Stone.
If you have tinnitus, you don't have to suffer alone. Contact the experts at Sharp Hearing so you can enjoy your next show at Legacy Hall without tinnitus taking over.